We Have a Winner
Posted on
by
Dan
We have a winner in the contest to help us pick a cover for our forthcoming book, The Pipeline and the Paradigm. Although Option 2 had its strong partisans (especially among graphic designers), and some people claimed to like both equally, there was overall a nearly two-to-one preference for Option 1. And because that choice was also strongly favored by the author and the distributor, that's the way we'll go.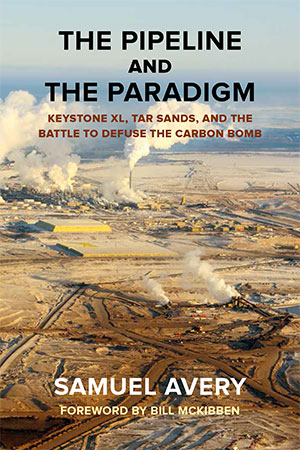 All the helpful feedback did lead us to make some tweaks to the type and the image which have hopefully made it even better. Thanks to everyone who participated.
Congratulations to Wendy Tiefenbacher, who won a free copy of the book! (The winner was chosen by using a random number generator.) Wendy, we'll send you a copy as soon as it's available in the spring.
We're getting the book into galley and starting the countdown to our official publication date, April 23, 2013. If you're not on our mailing list, be sure to sign up at upper right to get updates, special offers, and idle chitchat. We don't sell our list and don't send out email more than once or maybe twice a month.
Oh, and by the way, our other books make great gifts for nature lovers, birders, and treehuggers. Happy holidays!